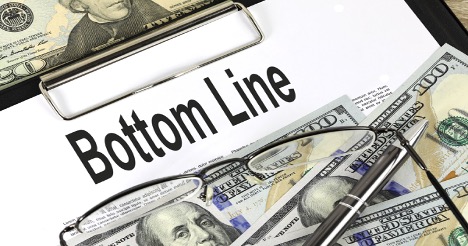 There has been a way to gain higher online visibility for your company for many years.
And you know, when your company has higher online visibility, you can gain more customers.
And gaining more customers increases your bottom line.
But there's a "trick" to this …
… and it's proven!
And today I will share it with you, so you can put it into practice right away.
Is Your Head in the Sand?
During a phone conversation with a prospect, she told me she already had someone doing her copy and posting for her but wasn't getting the results she expected.
She couldn't understand why. It appeared the content was "good enough."
Good enough? Is this the type of content she really wants?
Once I processed that comment, I asked …
"Is your current copywriter using search engine optimization on everything they write?"
My prospect paused for a moment … then said NO.
She didn't understand why it was so important anyway.
I was like, "What?!" (In a very subtle way, of course – let's just say I was glad she couldn't see my face.)
I was amazed (more like shocked)!
I couldn't believe some copywriters don't apply SEO to any of their copy.
Why?
Because SEO is critical.
You Can't Afford to Ignore This
Enter the search engines (Google, Bing, Yahoo, etc.).
According to a study by Backlinko, "Google uses over 200 factors in their algorithm for ranking websites."
That's a lot … fortunately, SEO is one of them.
So, despite the many rumors, articles, and speculation, SEO is far from dead. It's the process of structuring a web page, its copy – and anything else you post – so it can be easily indexed by the search engines.
It also makes it easier for your readers to understand. Without it, your site and everything you post (yes, everything) will probably end up on page "infinity" instead of page one of any search engine.
For example, if someone is looking for blue widgets, they would type "blue widgets" in the search engine search bar. Let's say your company sells blue widgets. The search engines won't find you if this phrase isn't anywhere on your website.
While this may be a super simple example (it's actually way more complex), you get the point.
You can't expect to be found by the search engines by simply writing something and posting it on your website or social media. When written correctly, SEO adds the right words and essential structure to your content, so search engines will find it.
SEO is a Big Deal
Don't let anyone convince you otherwise.
To put this in perspective, over 25% of people searching click on the first result, and most don't go past the top five on the first page.
If you're not one of these results, you'll never be found.
By anyone.
Ever.
And never being found in the search engines could be detrimental to your business. Not exactly what you want or need.
Don't Stop Now …
Search engine algorithms constantly change, which is how someone's document goes from "page 1" today to "page 101" next week.
The good news?
SEO techniques also change with every change made by the search engines (which seems to be weekly these days).
As a result, the process of researching the best keywords and their placement has become more technical as well, which is good news for you.
Three Ways to Increase Your Online Visibility
To increase your online visibility, start by including these three things:
Keyword Research – find the words or phrases that your prospects use to find your product or services. An easy way to do this is to do your own search in Google. See what businesses show up. Also, scroll to the "People also ask" section and the "Related searches" at the bottom of the page. This will give you plenty of keywords and phrases to start with.


Optimizing title tags and meta tags – title tags tell the search engines what you want the readers to see on the search engine results page (SERP). Meta tags are HTML codes used to rank pages and content. They help the search engines know more about that page and are for the benefit of the web crawlers. Title tags and meta descriptions are what you see in the search results.
Creating optimized content – the best content will have the correct keywords, your title tag matches the content, it captures your prospects' attention (it's compelling), contains visuals, gives more valuable content than your competitor. Just to name a few.
You Made it to Page One! Woohoo!
Now what?
Just sit back and relax and watch the customers roll in.
Well, not exactly.
Remember how I said you may be on page one today and page 101 next week?
It's true. It can change that fast.
Staying on page one is a lot like working out and eating right.
It's a "use it or lose it" situation.
Once you fall off the bandwagon, you get weak and start to flab … you don't feel as good as you'd like.
The same thing will happen to your website.
Regular updates and posts of fresh SEO content (like articles and blogs) is the key.
The search engines love that!
Make it Happen!
Stay ahead of your competitors.
If you're serious about getting found in the search engines (not on page "infinity!") … DON'T hire someone to do any writing work for you that doesn't do SEO.
You'll be missing out on many visitors (and potential customers) to your website.
You'll have a prominent online presence …
… and with that comes more customers!
Your bottom line will appreciate it.
---
Contact me to discuss how I can increase your online visibility and bottom line!