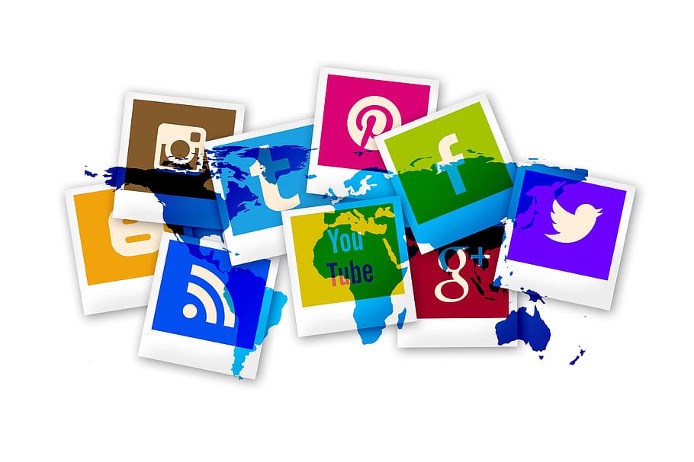 Social media is not just a "friends and family" thing.
If you're not using social media to market your business, you're losing out on millions of potential customers.
*Mic drop*
The numbers don't lie. Here's what I'm talking about.
Did I Hear That Right?
I stopped dead in my tracks.
The conversation at the table next to me sparked my interest. I couldn't help but listen.
"What do you mean you don't use any social media for your business?" asked the woman in green.
"That's right," replied the woman in yellow.
"Why?" asked the woman in green.
"It's difficult, and I just don't really understand how it works," she replied.
"Then hire someone to do it for you," suggested the woman in green.
"Too expensive. I need those funds elsewhere," answered the woman in yellow.
"So, having prospects come to you and increasing your bottom line is too expensive for you?" asked the woman in green.
"It sounds so terrible when you put it that way!" exclaimed the woman in yellow. "Since you put it like that, maybe I'll think about it."
"She's right," I said to the woman in yellow. I handed her my card and walked off. "Have a wonderful day!"
Personally, I couldn't believe anyone left on earth wasn't using at least one type of social media platform to market their products or services.
Why Do I Care?
When looking at prospects for myself, I make sure they have a social media presence.
As a professional copywriter and marketer, it's one of the first steps I take.
Why?
Because I know how effective social media is for promoting your products and services – for your entire business in general.
It's true – the numbers don't lie, and the benefits are worth it
Every year, the number of people making purchases directly from Social Media sites increases. You want these social commerce buyers to buy from your business.
It's hard to ignore these amazing statistics:
26 billion people are using social media worldwide. 2.91 billion are on Facebook alone.
Of these people, 58.4% buy something online every week.
According to a Statista survey, 51% made purchases on Facebook and 47% on Instagram.
Facebook is the top social commerce platform in the U.S., with 56.1 million buyers in 2021.
50% of consumers want to discover new products through Facebook Stories.
42% of people use social media to research products.
And this statistic from Business2Community: 77% of B2C companies and 43% of B2B companies acquired customers from Facebook.
Read that last one again.
A whopping 77% of B2C companies and 43% of B2B companies acquired customers from Facebook.
And that's just Facebook! Imagine what you could do if you also connected on Twitter, Instagram, Pinterest, TikTok, or YouTube!
Those statistics are astounding! But what's in it for you and your company?
With over half the world's population using social media, you get to increase your brand awareness and gain more customers!
Three things you need to do now
Social media has transformed how we do business and how we market ourselves. So, if it's not in your marketing arsenal, add it today.
Choose a social media platform.
If you don't already have a presence, the best place to start is Facebook. After all, it is the #1 social platform in the world.
But don't hesitate to look at the others, too. Multiplying your content over several platforms will increase results!
Start posting.
Use pictures with dialog – don't forget to include links to the product and your website. Of course, you can always use Facebook Ads to aim for your target audience.
Designate a dedicated social media person or team.
This is particularly important. To connect with the social buyers and keep them engaged, you need someone watching and responding to the interaction. Your target audience will tell their friends how impressive your customer service is.
Then watch as your prospects become your customers!
Make room for social media because it's worth it!
Being successful takes a lot of time and can be overwhelming. But you can't ignore social media. If you do, you'll get lost in the crowd – you'll lose out on valuable customers.
Don't miss out on a fast, inexpensive, and effective way to reach these invaluable prospects.
Are you prepared to step up your social media and internet marketing campaign and watch your company grow?
Setting up and consistently monitoring social media can be very time-consuming.
Contact me at 512.917.2109 or Kellie@FrogCommunications.com to help you set up and actively manage your customer-winning social media sites!
If you'd like to see where I found these amazing social media statistics, click here.